Health Alerts
Any time there is an illness is "going around," we'll give you the details right here! We're the only place in town that's this transparent. We will update this page once per week. If there is anything new to report, we will update more often.
IMPORTANT!
If your dog has not yet had his FLU SHOT or his shot is overdue because of the nationwide shortage, it's extremely important to get that up to date as soon as possible. You can text us at 952-895-1700 for information on clinics who may have the vaccine in stock at this time and how to get a free exam. Also, your normal vet clinic might have a flu vaccine waiting list you will want to get signed up for.
9/30/23 Five cases of kennel coughreported last week. This means that kennel cough is circulating heavily in our local dog community at this time. We expect this risk to last until the end of October as that is the typical time of year we see kennel cough. For more information on Kennel/Canine Cough, click here.
In a normal year, we expect to see some cases of kennel cough in the spring (around spring break) and in the fall (around Halloween). We also usually see at least one stomach bug during the winter months. These viruses circulate within our local dog community just like colds and flu circulates among people in the cooler months. For more information on kennel cough, please click here. For more information on stomach viruses, please click here.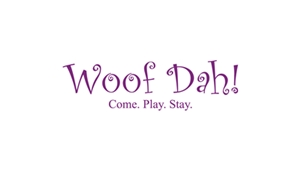 Call or Text (952) 895-1700
info@woofdah.com
In a "normal" year, we (and the entire local dog community) expect to see kennel cough in the spring and in the fall as well as a gastrointestinal virus at some point during the winter months. Giardia is not uncommon in the spring and summer months. Remember that the bordetella vaccination your dog has received does not protect against all types of canine respiratory infections.